Meet the Team
We recognize that all of our patients are unique and deserve to receive orthodontic care that reflects their individual needs. Our experienced and talented team is committed to working with you and your family to create a comfortable, stress-free, and rewarding orthodontic experience every time you visit our practice.
We are pleased to welcome you and your family, and we look forward to working with you.
---
Erika
Dental Assistant
Welcome to our practice! My name is Erika and I am one of Dr. Mendoza's dental assistants. Our practice is made up of an excellent team of orthodontic assistants and office staff. I enjoy coming here each day and having the opportunity to work with such a great group of people. Our patients are the best! I love knowing that I am able to make my patients feel comfortable during office visits while helping them achieve the beautiful smiles they deserve.
Outside of the practice, I enjoy spending time with my husband and our three children. I also love going shopping and camping.
---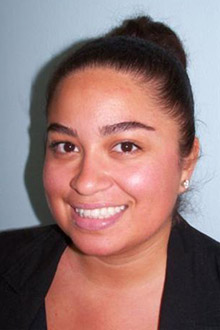 Natalia
Registered Dental Assistant
Hello. I'm Natalia, and I work with Dr. Mendoza and the team as a dental assistant. I love working with my patients each day, they make my time here exciting, challenging, and fun. Our entire team is dedicated to helping our patients, and we strive to make sure that our patients have a positive orthodontic experience from start to finish. Dr. Mendoza is a great orthodontist. He is understanding and sensitive toward his patients' needs, and he always makes sure that his team is well taken care of as well.
Outside of the practice, I enjoy living in the Washington, DC, area. I like to go shopping, hang out with my friends, and visit the beach in the summertime.
---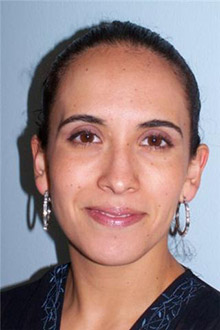 Susana
Office Manager
My name is Susana, and I am the office manager for Dr. Mendoza. I enjoy helping our patients and interacting with them each time they visit our practice. Each patient we treat has their own unique style and qualities, and I love getting to hear about their lives outside of the practice. My favorite thing about working in orthodontics is getting to share in the experience of our patients, helping them throughout the entire treatment, and seeing how happy they are with their new, beautiful smiles.
In my free time, I love camping, shopping, and hanging out with my friends. My husband and I have two wonderful children, and most of all I enjoy spending time with my family!
---
Ashley
Dental Assistant
Hello, my name is Ashley, and I work with Dr. Mendoza as a dental assistant. I am pleased to welcome you and your family to our practice, I am looking forward to meeting you! Learning about my patients lives and creating great relationships are some of my favorite parts of this job. I love working with a team who are not only passionate but also love what they do. It just makes it a better work environment for everyone.
On my free time I enjoy traveling, dance classes, trying different restaurants and spending time with friends and family.
---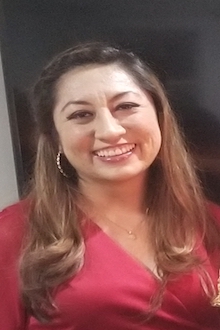 Violeta
Dental Assistant
Hi, my name is Violeta. I have been working with Dr. Mendoza as a Dental Assistant for seven years, and studied at the Metropolitan Institute of Health and Technology. My favorite part of the job is seeing the brand new smiles of happy patients. Everyone at Mendoza Orthodontics contributes to making our team a great one, all working towards the same goal of perfect smiles.
Outside of the office, I am married, and my wonderful husband and I are expecting our first child in March of 2019. I enjoy outdoor activities, volleyball and jogging.